Licensed Real Estate Agent in Woodcliff Lake, New Jersey
Real Estate Agent in New Jersey
Trish Ingman is a licensed real estate agent with Keller Williams Realty in Woodcliff Lake, NJ. She specializes in real estate for home buyers and sellers, including senior citizens in the Township of Washington, and surrounding Bergen County area. She can help find active adult communities, financing options for home-buying, assistance for first-time homebuyers, and help people through lifestyle changes and adjusting to new homes. Trish's goal is and has always been to provide the very best service to all her clients throughout every transaction. She strives not only to satisfy her client's needs but to make them feel delighted to have worked with her. She appreciates the seriousness of selling someone's home and values their decision to work with her. She shows her appreciation by delivering terrific service due to her several years of experience, understanding, knowledge, and honesty. She strives for excellence.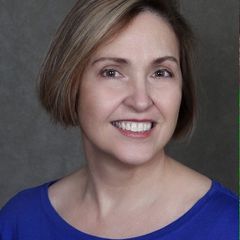 Keller Williams Valley Realty
Trust Trish - By your side from Start to Finish!
Trish Ingman works for sellers and buyers while providing attentive, dedicated, reliable, and professional levels of real estate service. From first-time homebuyers to luxury real estate to active adult communities, Trish can do it all. Her mission is to ensure that nothing is left unanswered or undone. She always makes sure to explain the process of selling and buying, research and negotiate on behalf of clients, keep lines of communication open, make appointments, and stay by clients' sides from start to finish!
Hear what People are saying about Trish
We worked with Trish to purchase our first house. She was very helpful and walked us through every single step. Trish went out of her way to make appointments for viewing houses - she never rushed us and was very accommodating with our schedules. She was also incredibly responsive - she texted or called us back right away and there was never a moment when we couldn't get in touch with her. She really made the whole process smooth and we couldn't have been happier with the home we found.
I have done multiple inspections where Trish was the selling agent. Trish always treats her clients like they are family, always asking the SMART questions. Her experience, knowledge, and expertise are what separates Trish from many other agents.
Patricia helped me look for the perfect home. She was there every step of the way calling realtors to show me houses for sale. She would show me updates on the market, comparable houses and whatever I requested. She is patient, kind and understands the needs of a buyer and seller.
Trish was amazing! She guided us through every step of the process of selling our home. This is the first home we've ever sold and we were nervous at times trusting what she told us verses what we felt should be. That trust was rewarded as every single thing she told us came true. She jumped in and took care of and scheduled and reminded and dragged us across the finish line as we had already settled in another state. We were so lucky to have Trish on our side. She went above and beyond. She saw the vision of what our home could be and helped us make it come true. We would reccommended Trish any time. If you have questions or concerns, feel free to reach out to Trish who can put you in touch with us. You are spending a whole lot of money to get your house sold, trust that treasure with Trish, you won't find anyone who will work harder for you. Thanks Trish, you're a gem!
Trish is very knowledgeable of the North Jersey market and a trained negotiator, so she did an exceptional job in selling our house in Ridgewood NJ. She priced it correctly to attract multiple bidders that raised the price to our desired level.
Licensed Real Estate Agent in New Jersey
License Number: #1326774
123 Tice Boulevard, Woodcliff Lake NJ 07677
Please call 201-913-4647  or email trusttrish@kw.com to book a private appointment.